Farmer Owned. Community Loved.TM
The Stroh'sⓇ Ice Cream you know has some unexpected origins. Originally founded by The Stroh's Brewery Company in Detroit, Michigan, Stroh's Ice Cream was born when the brewing company was looking to expand its offerings. While no longer owned by the brewery, the brand has kept the treasured Stroh's name, as well as its steadfast devotion to creating deliciously creamy and premium ice cream. From our classic Vanilla to our latest flavor, Motor City Fudge, Stroh's has you covered with something for everyone to love.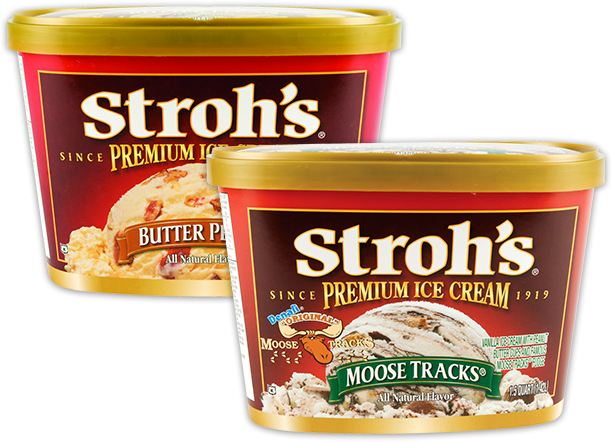 Questions? Comments? We'd love to hear from you. Call 1-800-395-7004 weekdays 8 a.m. – 5 p.m. CST, excluding holidays.
More of a letter writer?
Send us one at:
DFA Dairy Brands Consumer Affairs
P.O. Box 961447
El Paso, TX 79996
Find Us in Your Favorite
Greater Detroit Grocer
With so many great flavors to try, pick some up today!